About Us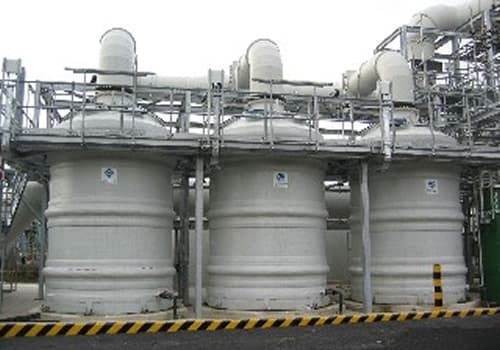 Digestors, Silos & Tanks T/a SILOTANK is a privately owned business were the key shareholders are actively involved in the day to day operation of the business. The team is made up of experienced professionals and share over 60 years of expertise in the production of high quality thermoplastic and GRP composite equipment and products which has allowed Silotank to successfully and profitably grow from its humble beginnings. Started in the 1989 by the Carmichael family John Carmichael still plays an active role in the strategic direction of the business, leaving the day to day running to the experienced management team.
Our Market
Silotank offer a range of products suitable for the Water & Waste, Chemical, Process, Food & Drink, Pharmaceutical, Civil Engineering, Petrochemical and Paper & Pulp industries. We are based in Belfast close to the main port for Northern Ireland which gives us a great advantage to ship across the UK, Europe and further afield.
Our Aim
Silotank aim to utilise its staff skills and experience, latest technology and materials to provide high quality products and services meeting the needs of its customer. By doing this our customers will continue to work with us knowing they can rely on our advice, guidance, design capabilities, technology and manufacturing capabilities which means our recommendations are not biased.
Technical
Our onsite engineers are experienced in the design, construction and testing of products manufactured to DVS2205, BS EN 12573 for thermoplastic tanks and BSEN13121, ASME RTP-1:2017 and BS4994:1987 for GRP/Dual Laminate tanks. Our Thermoplastic tanks are designed using our in-house design programme and RITA 4. Our calculations are based on the latest codes and standards. Our calculations are based on mechanical properties derived from an extensive laminate testing performed by our third party composite testing labs. All products are manufactured using a combination of the latest in CNC machining (3 axis), Wegener Butt Welding technology, extrusion welding, IR Butt Welding machines and 3 axis helical filament winding technology.
All tanks are designed and manufactured on an individual basis and our engineers are able to produce detailed fabrication drawings in Autodesk AutoCAD 2D and SolidWorks 3D software platforms. The drawings including laminate schedules and reinforcement specifications required for designs involving multi-directional composite materials used in the construction of the laminates. This design process is supported by our Laminate Theory & Netting Programme software. All drawings are issued to customers for approval prior to manufacture.
We are able to use in-house expertise and supported by our strong partnerships with world leading material suppliers we are able to provide advice and guidance to our customers in the correct materials of construction for different applications. Our engineers will verify that the selection of resin polymers and fibre reinforcements are suitable for the design environmental and application.
Quality
Silotank became fully certified with ISO9001 in 1995 and have continually improved each year at their annual audit. We are also part of Achillies UVDB accredited. In house quality procedures are key to both Silotanks success and maintaining these certifications.